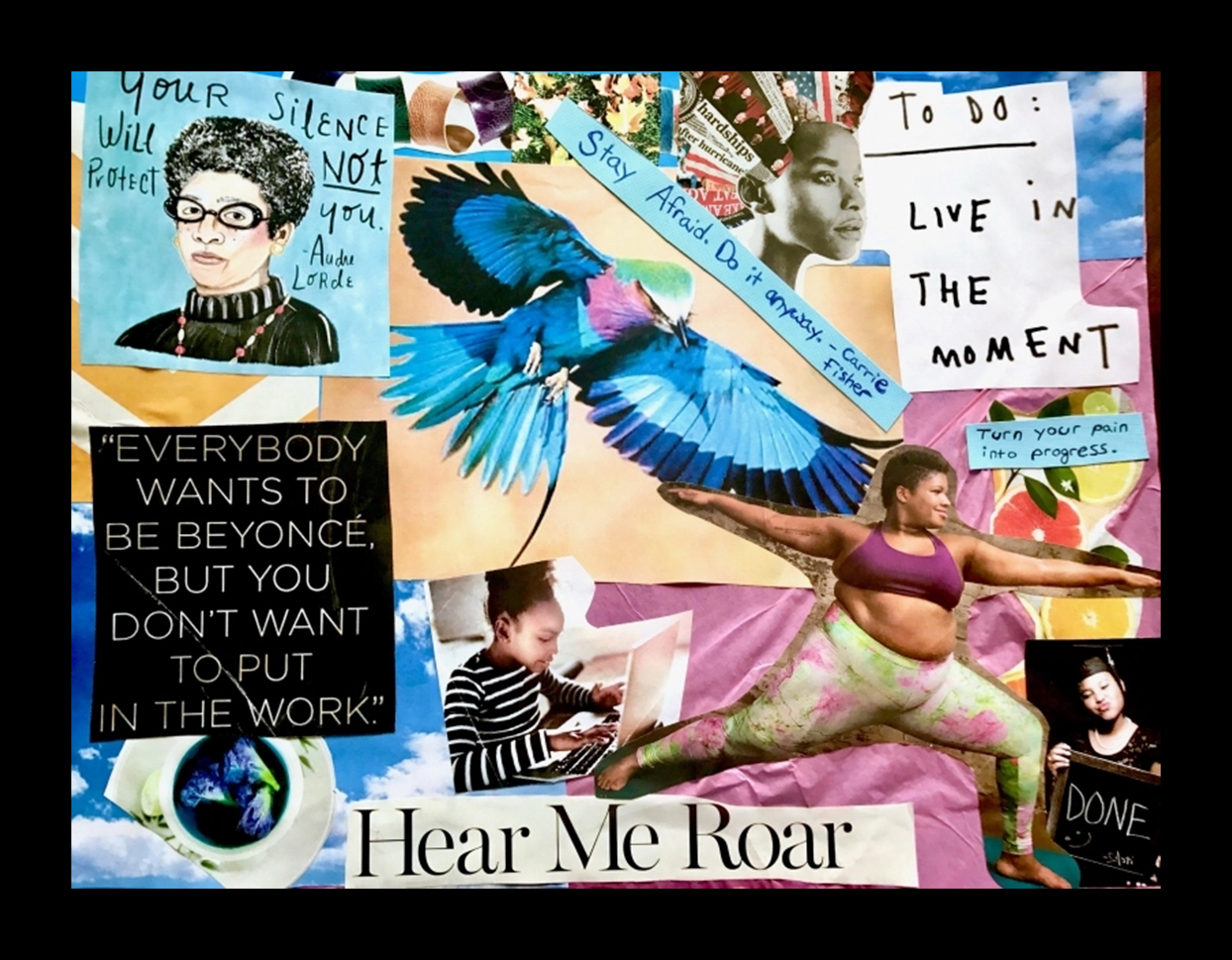 A Vision Board uses text and a variety of images to represent goals you'd like to accomplish.


Putting goals on paper can help you achieve them — especially when you see them daily as a reminder of what you'd like to manifest. According to Psychology Today, mental practices (like visualization) can increase motivation, confidence, and even motor performance.


Reflect on the goal(s) you'd like to reach and the energies you'll need to get there. With this, you'll need to find symbols, photos, drawings, and/or words to represent each goal or quality you'd like to manifest. Many comb through magazines or the internet for images, while others draw pictures, use ancient symbols, or write poetic phrases and famous quotes. There's no "right" or "wrong" way to choose symbolism that speaks to you. 🙂


If you have desktop publishing skills, you can design your Vision Board on your computer and print it out, or use it as a screensaver. If you're creating your Vision Board the old-fashioned way, you'll need the following tools:
pics from magazines or the internet
RESTICKABLE glue stick (this allows you to reposition elements if needed)
scissors to trim your images
poster board
colour pencils, markers or crayons
pen or pencil if drawing pictures

Hang your Vision Board somewhere you'll see everyday.
Never use a Vision Board to make someone love you. Manipulating the free will of others is unethical.
Please see your Vision Board as a work in progress. As your life progresses, you'll gain new insights on goals that you may want represented on your Board. That said, please leave room on your Vision Board for this and use RESTICKABLE glue stick so you can easily reposition elements if needed.